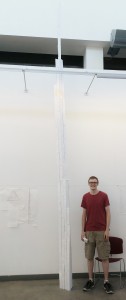 Nick Halsey is an avid cellist, trumpeter and composer/arranger of eight years. Cello Expressions was originally his cello ensemble, and eventually became the home of his various projects. Currently Cello Expressions' primary focus is on both web development, with WordPress, and music composition, working in partnership with the Boulder Cello Project.
Active web development projects include a growing number of WordPress plugins, assistance with the Boulder Cello Project websites, and a complete re-write (visually and functionally) of the Cello Expressions family of websites, which recently received the final phase: a brand new WordPress-driven sheet music library, whose source code will be open-sourced for others to use.
Nick is currently studying Civil Engineering, Architecture, and Music Composition at the University of Southern California, and is working on a lot of projects.