WordPress 3.8 development is heating up, with huge developments in the last few days.
MP6, the now-infamous visual redesign of WordPress, DASH, a much-needed refresh of that Dashboard screen that we all habitually ignore, THX, a gorgeous new theme-browsing experience, and many smaller components have been merged into WordPress trunk, the development branch, after being developed as plugins first. And most significantly, for me at least, Twenty Fourteen is now undeniably the greatest default WordPress theme yet.
This morning I logged into my local install of trunk to try to reproduce a bug in Twenty Fourteen, and I was greeted with DASH.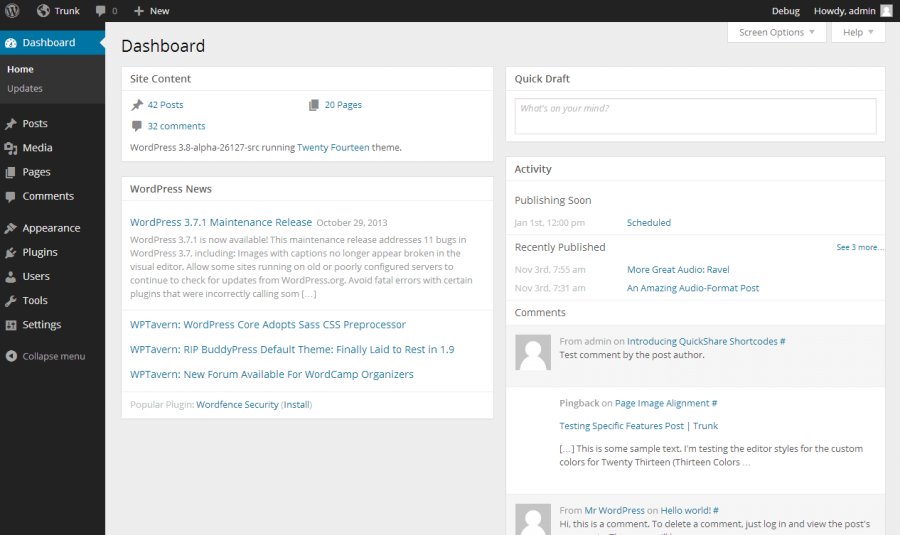 I proceeded to the themes page on my way to widgets, and met THX.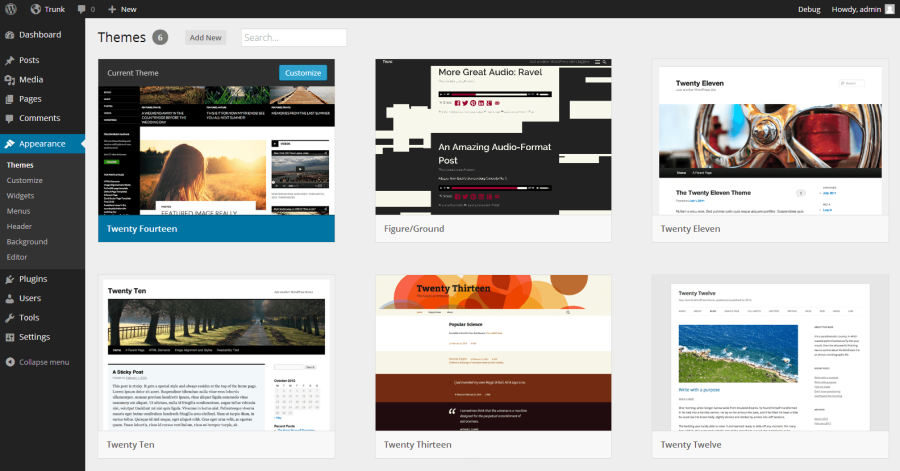 Next, I went into widgets, where I discovered a ton of iterative updates that make the Widgets workflow incredibly easier (many were a part of MP6, and even more improvements are on the way for WordPress 3.9 and beyond).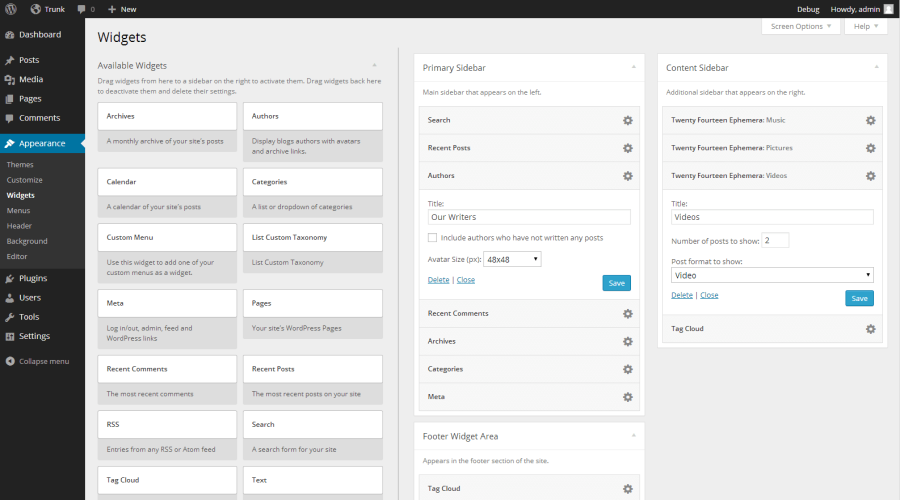 Then, I went into the theme customizer to change the static frontpage setting. While there, I noticed that I had the wrong featured content tag set, and when I changed it the preview updated almost instantly (several nasty bugs had been squashed). I would've admired Twenty Fourteen more, had I not been helping develop it for the last few months. But for anyone following along, change the accent color. If you look carefully, you'll see that the purple is not the default; I introduced the custom accent color feature, which lets you give your Twenty Fourteen site custom feel.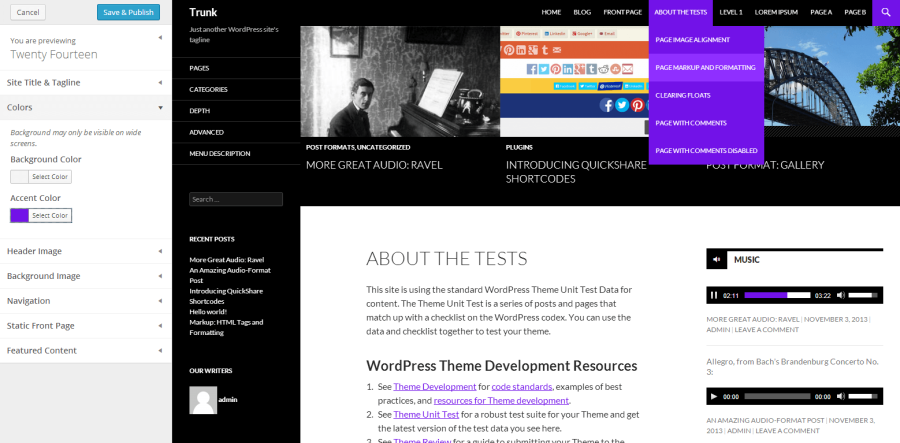 Yes, I did just happen to go through this exact sequence of screens this morning, basically hitting every single major improvement in this new version of WordPress (seriously, though, look at this bug report I was trying to reproduce). But even if most people won't visit the themes or widgets pages regularly, or won't use Twenty Fourteen, there are so many new features in WordPress 3.8 that everyone will get something. If you didn't catch it, every screenshot features MP6, which re-skins WordPress in its entirety.
WordPress 3.8 will be released on December 12th, 2013 (a date that project lead Matt Mullenweg has committed to). If you can't wait to try it out, grab the beta tester plugin, and help get it polished (but not on a production site)!