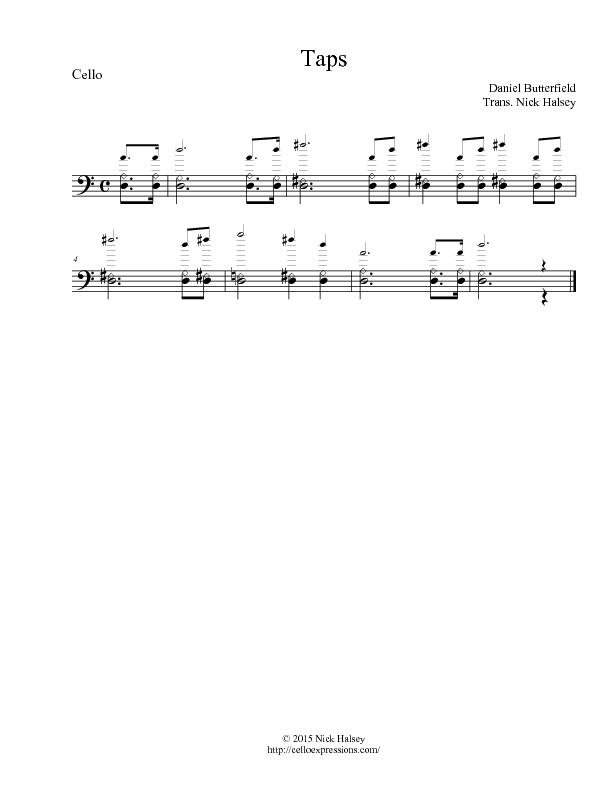 Taps is a traditional military tune typically played at sunset and at funerals. Usually played on the trumpet or bugle, it would ordinarily be uninspiring on the cello. But this version demonstrates the cello's ability to play taps entirely with harmonics, all on a single string.
Using harmonics, all four notes of taps may be played on the same string, with only a half-step shift in hand position. However, it is critical that the cello's strings are in good shape and carefully tuned. Additionally, despite the ease with which the notes may be played, it requires a skilled player to achieve all of these harmonics with clarity.
The notation may be read as follows: the bottom note (normal notation) is the string/note that is held/on which the bow is placed. The diamond note is where the finger should be held but not pressed to create the harmonic. the small upper notes represent the sounding pitches.
The recording here features taps played with each series of open-string harmonics, to demonstrate the different qualities of each version. The D-string version is recommended and printed in the sheet music. Note that the cello used in the recording would benefit greatly from new strings (especially the C-string).